ACTIVTOR FORCE
Benefits
Effective prevention for NEB and Ketosis
Contains cofactors for gluconeogenesis pathway.
Major Ingredients
Glucuneogenic precursors fortified with vitamin A, 83 and B12
Dosage
Administer 200 ml for 5 days through oral route. It should be fed 2 days before parturition and
3 days after parturition
Presentation 600 ml & 1 L
Compare
Related products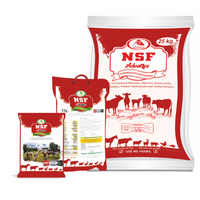 ADVANTAGES
Maximum Bio availability of Minerals & Vitamins.

Improves Milk Production, Milk for percentage & SNF Value

Enhances Immunity and Disease Resistance.

Pro-prebiotics ensures optimum health and tissue repairing.

Normalizes oestrus cycle & Maximizes conception Rate.

Increase egg production, Egg size & FCR in Poultry.