NSF ADVANCE
ADVANTAGES
Maximum Bio availability of Minerals & Vitamins.

Improves Milk Production, Milk for percentage & SNF Value

Enhances Immunity and Disease Resistance.

Pro-prebiotics ensures optimum health and tissue repairing.

Normalizes oestrus cycle & Maximizes conception Rate.

Increase egg production, Egg size & FCR in Poultry.
Compare
Related products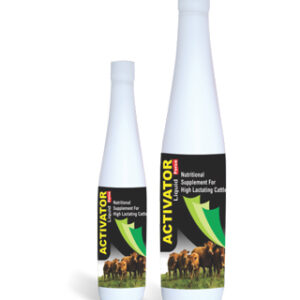 Benefits
Effective prevention for NEB and Ketosis
Contains cofactors for gluconeogenesis pathway.
Major Ingredients
Glucuneogenic precursors fortified with vitamin A, 83 and B12
Dosage
Administer 200 ml for 5 days through oral route. It should be fed 2 days before parturition and
3 days after parturition
Presentation 600 ml & 1 L