NSF ADVANCE
ADVANTAGES
Maximum Bio availability of Minerals & Vitamins.

Improves Milk Production, Milk for percentage & SNF Value

Enhances Immunity and Disease Resistance.

Pro-prebiotics ensures optimum health and tissue repairing.

Normalizes oestrus cycle & Maximizes conception Rate.

Increase egg production, Egg size & FCR in Poultry.
Compare
Related products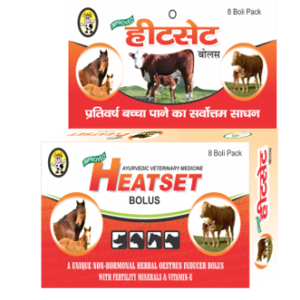 A Unique Non-Hormonal Herbal Oestrous Inducer Bolus with Fertility Minerals & Vitamin-E. 
Major Ingredients
Abroma augusta, Citrullus colocynthis, Solanum Surattense, Zingiber officinale, Piper longum, Piper nigrum, Aloe vera, Acacia arabica