NSF ADVANCE
ADVANTAGES
Maximum Bio availability of Minerals & Vitamins.

Improves Milk Production, Milk for percentage & SNF Value

Enhances Immunity and Disease Resistance.

Pro-prebiotics ensures optimum health and tissue repairing.

Normalizes oestrus cycle & Maximizes conception Rate.

Increase egg production, Egg size & FCR in Poultry.
Compare
Related products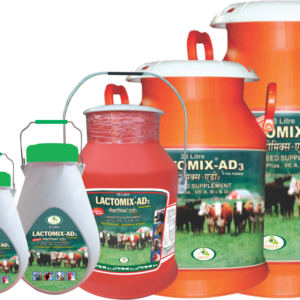 Reasons for Recommendation
• Having anti-caking property
• Increases milk yield.
• Maximum bioavailability of calcium
• Improves skeletal and muscular strength
• Prevents milk fever and rickets
• Fulfills the increasing calcium demand during gestation period for the healthy growth of foetus.
• Meet the excess demand of calcium for milk production & maintaining normal reproductive function after parturition.
• Optimizes fat level.
• Reduces reproductive problems.