ACTIVTOR FORCE
Benefits
Effective prevention for NEB and Ketosis
Contains cofactors for gluconeogenesis pathway.
Major Ingredients
Glucuneogenic precursors fortified with vitamin A, 83 and B12
Dosage
Administer 200 ml for 5 days through oral route. It should be fed 2 days before parturition and
3 days after parturition
Presentation 600 ml & 1 L
Compare
Related products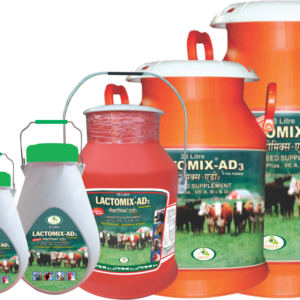 Reasons for Recommendation
• Having anti-caking property
• Increases milk yield.
• Maximum bioavailability of calcium
• Improves skeletal and muscular strength
• Prevents milk fever and rickets
• Fulfills the increasing calcium demand during gestation period for the healthy growth of foetus.
• Meet the excess demand of calcium for milk production & maintaining normal reproductive function after parturition.
• Optimizes fat level.
• Reduces reproductive problems.