ACTIVTOR FORCE
Benefits
Effective prevention for NEB and Ketosis
Contains cofactors for gluconeogenesis pathway.
Major Ingredients
Glucuneogenic precursors fortified with vitamin A, 83 and B12
Dosage
Administer 200 ml for 5 days through oral route. It should be fed 2 days before parturition and
3 days after parturition
Presentation 600 ml & 1 L
Compare
Related products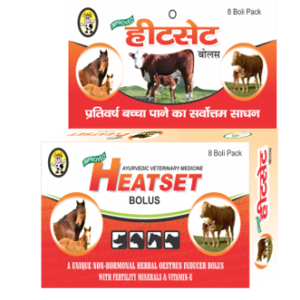 A Unique Non-Hormonal Herbal Oestrous Inducer Bolus with Fertility Minerals & Vitamin-E. 
Major Ingredients
Abroma augusta, Citrullus colocynthis, Solanum Surattense, Zingiber officinale, Piper longum, Piper nigrum, Aloe vera, Acacia arabica